Dev blog #1-Talk To The Producer
Hey there! I'm Tree, the producer of Ashfall.
We've been blown away by all of your AMAZING feedback after we released our first gameplay trailer. Your feedback is precious to us, so allow me to try my best to answer some of your questions and introduce our game as much as possible!
1. On the Graphics
Sooo… Some of you said the graphics were PS3 quality. LOL. I had to sit with that for a bit, but then I figured out what you meant, and you know what? Yeah! You're totally right. Because what our trailer shows is basically an early PC version, more like a mobile version but with slightly better graphics.
Our game will be cross-platform, on mobile, PC, and consoles. That means Ashfall supports cross-progression AND you can play with others on different platforms! This, my friends, is important. I mean, I get it: I used to be a hardcore player who got totally sucked into games for ENTIRE DAYS. But you know how it is. Life happens and you get less free time, this is why we make such games that you can pick up whenever you want. Maybe I only have little pockets of time, so a mobile version is the most suitable, most flexible way to play. And then, when I have a longer period of time to relax, I can opt for a console or PC or use a mobile device with a larger screen to get more immersed.
The biggest challenge for sure is designing the graphics for our mobile version because of the limited computing power on mobile devices. We've been giving it our all to tackle the technological side of things while keeping the balance of good graphics and a nice, smooth experience. We've been able to figure this out, and about half a year ago we started tinkering with the PC version. Tbh we're aiming for console-quality, but since cellphone screens are a lot smaller, we have to streamline some details for a good overall experience. However, the PC version is quite opposite which needs TONS of details. We're looking to improve the PC version's graphics and add more intricate details to make sure it's a satisfying visual experience. At the end of the day, we just want to make sure the game is immersive!
But I'll level with you: We're not a triple-A game and that's not what we're trying to be. To me, games are art mediums and amazing ways to portray a world. We're all about content here. All I want is to give players a unique world, chock-full of the fun of growth and exploration, a world that'll make them lose track of time as they get to know it by interacting with different NPCs, knowing their stories, and learning what they've experienced. Content is the king as far as we're concerned. Of course, we want to make it look pretty (who doesn't?!), but for us it's all about inner beauty (though, obvs both inner and outer beauty are the goal!)
2. On Firing Recoil/Hit Feedback
I'll be the first to admit that we have some work to do when it comes to hit feedback. Since cellphone screens are so small, we have to downsize those details, too. For now, we're looking into some high-end technical methods to improve our animations. Once we wrap that up, there'll be great hit feedback on bigger screens. I'd say we're about 80% of the way there for our goal.
As far as firing recoil..Yeah, that's our bad. Our game takes place in a post-apocalyptic world where society is hanging on by a thread, so all weapons that players use in early maps are old or handmade. We were going for a rougher feel to match the setting, but.... I guess we got carried away! We'll be sure to make some adjustments to the recoil and animations.
3. On the Cafeteria Supervisor
Ahaha this has got to be my all-time favorite comment! A player wrote, "Who wouldn't be terrified by an abominable Cafeteria Supervisor" Hahaha YEP! He's just a cafeteria supervisor because... let's be real: when it comes to the scale of damage, nobody dishes it better than your supervisor (even your big boss)!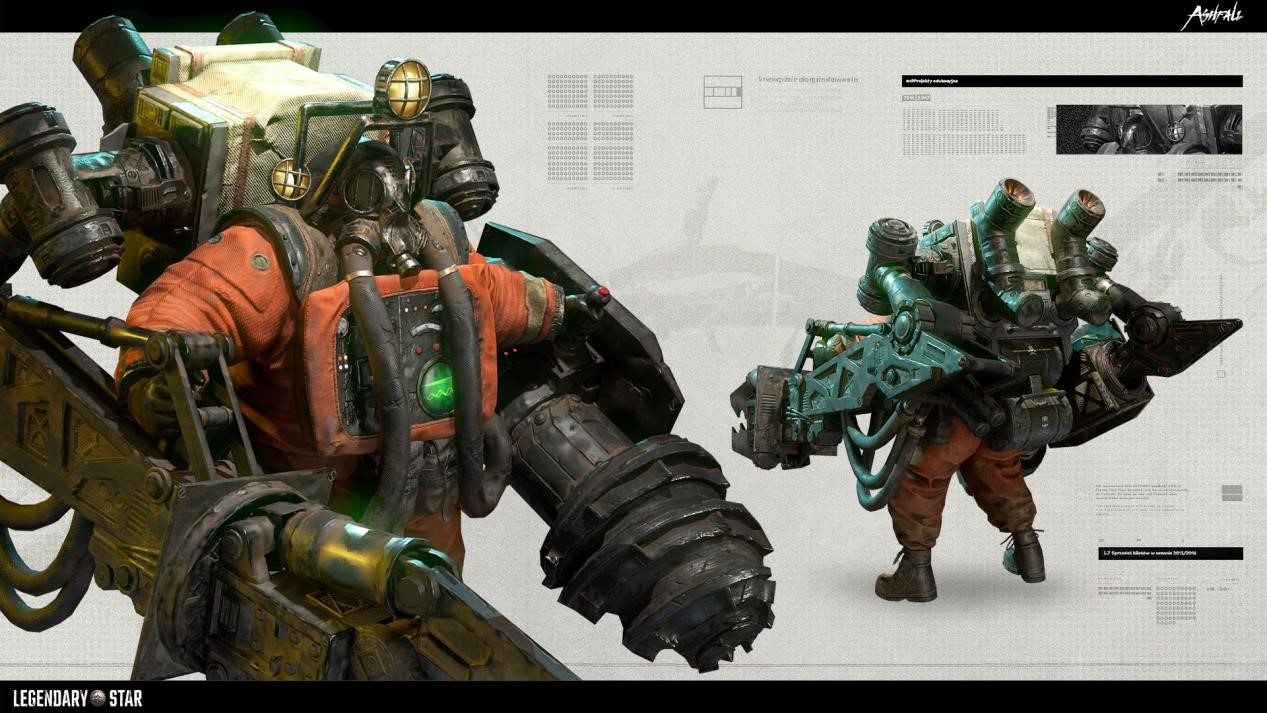 But in all seriousness, the canteen is called the Tasty Cafeteria. There were some folks who left the underground Vaults after the great world-ending disaster and discovered they could extract a substance from residual radioactive sludge that made people feel euphoric... and it is quite harmful. They called this "Happy Spirit" and started to manufacture and sell it on a large scale. Now, the Tasty Cafeteria is where you first meet this organization, since it's one of their refineries. They've got tons of employees, and even recruited some mercenaries to protect their factories, which are all under the cafeteria supervisor's name.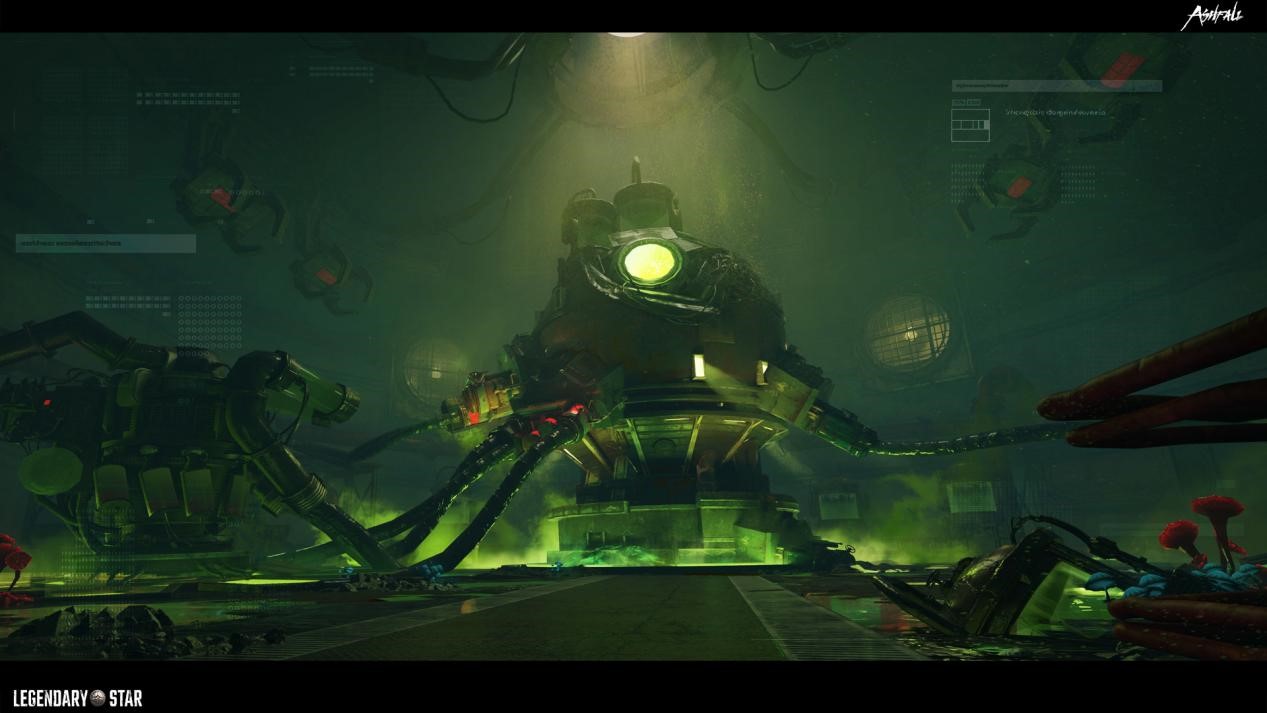 I mean, it goes without saying that they're a small force to be reckoned with in this chaotic world. As the game progresses, you'll meet all kinds of strange organizations, human traffickers, seedy underbellies, humanoid races, and perhaps even an alien! And, let me tell you, that alien is just some poor sap who chose the Exact. Wrong. Day. to take a tour on Earth!
4. On the Sandrats
Aww, I'm thrilled to hear that some of you liked the Sandrats! When humanity first returned to the surface, there were actually a decent amount of abandoned vehicles to use, but after some wear and tear and energy usage, most of them broke down. So, what could they do? Humanity had to go into the wild and tame some mutant creatures and return to an age of animal power! If you look closely, you'll see that the Sandrats actually have six legs. Most creatures out there have mutated in some way, often growing extra appendages like six horns, six legs, or four eyes. Tbh, while you're out roaming the highly-radioactive lands, you'll undergo some changes, too! But don't worry, we've got you covered. Our private doctor can help amputate any extra appendages (or tails!) you grow along the way.